Movie Review - Her
''The past is just a story we tell ourselves.''
Hello everyone!
How are you?
So, this week I was talking to my friend Alex about movies and she told me that she had seen a movie not long ago that I would like.
I followed her tip and watched it.
You know what? This was the best decision ever. I'll explain why during my review.
Notes about the movie:
Actors:
Joaquin Phoenix

,
Amy Adams

,
Scarlett Johansson
Year:
2013
Plot:
A lonely writer develops an unlikely relationship with his newly purchased operating system that's designed to meet his every need.
What to expect:
What comes to your mind when you see the poster of the movie?
It's so simple, colorful, minimalist and so meaningful.
That's the way I have to describe this amazing movie.
You know what? I didn't really know what to expect when I decided to watch this.
I was expecting something not very interesting or even weird... But no, that's totally not the case.
This movie has one of those stories that makes you think and question so much, I mean, everything.
The world, our relationships (all of them) and even the way we see things. Even the way the world is and what we want to build in the future.
And now you probably think: All of that in a simple movie?
Yes, all of this came into my mind in the end.
Scenarios and color:
For a dramatic and melancholic movie, the colors were simply amazing.
You'll be the one picturing the grey and the loneliness that you might find in it and not the screen.
I have to say that visually the movie is so beautiful and bright.
The visual impact for me was superb and super well made.
Music:
I guess the majority of the songs (if not all of them) are from Arcade Fire.
The movie is followed by the most simple and beautiful music that we can have in a genre like this one.
I'm a huge fan of the songs and Arcade Fire has a brilliant work in here.
The song that I love the most is called ''Song On The Beach'' followed by the other one called ''Photograph''.
(Just click on the names of the songs to listen to them, they already have the link.)
I love them, I really do.
Just close your eyes for a moment and listen to the most beautiful songs that a movie can have.
Fell everything, relax and enjoy your moment.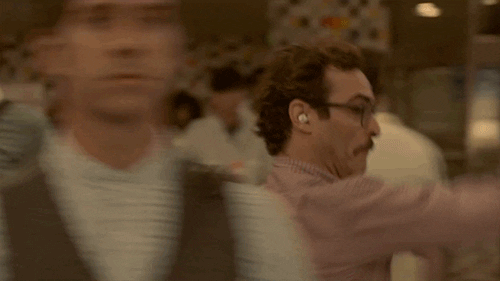 I advise you to watch this movie for sure.
It's not very fast or with a lot of movement, but it's amazing.
Thank you so much for your attention and support!
I really hope you like this review.
If you do, please tell me in the comments bellow!