Anime Review - School Days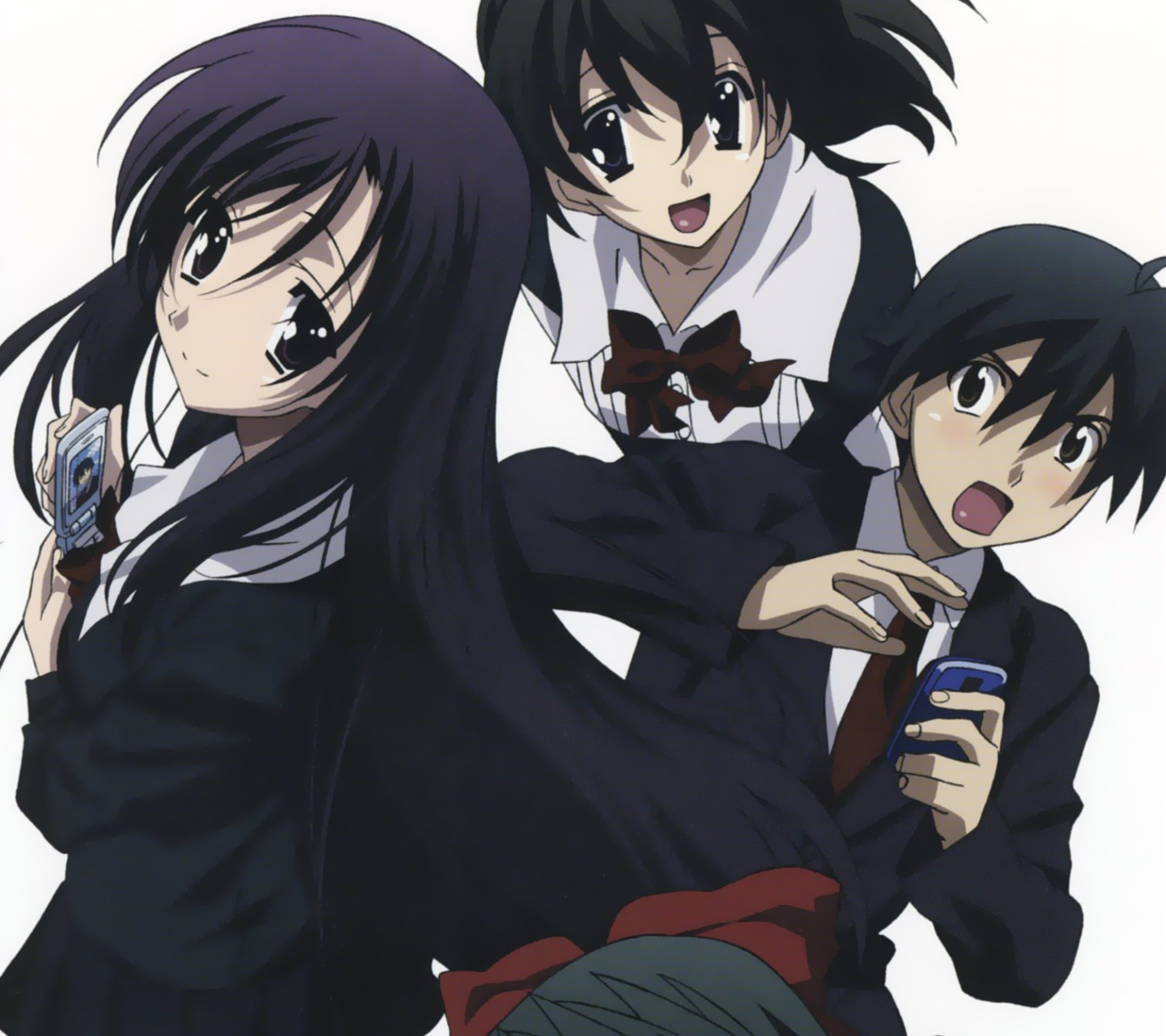 ''If I am able to reach beyond sorrow; I will not need to feel anything beyond this anymore.''
Hello everyone!
I'm super excited to talk to you about this anime! I saw it three years ago, I think, and when I ended up all the episodes, I just couldn't close my mouth.
I think I had the most stupid face because I was so surprised with it.
Some say that this anime is slow, is not cool, but honestly, I really loved it.
I watched it twice because I really enjoy this type of stories and the end of it... Just watch it and you'll see.
This anime has 12 episodes and it's from 2007.
How can I define this series?
Well, it starts with a normal love story and then gets deeper and darker. Amazing and worth it.
So, let's begin!
Plot:
Makoto Ito rides the train to his school every day. However, at the beginning of his second ride, he falls in love with a beautiful girl that also rides the same train as him. Unfortunately, she barely knows of his existence. Her name is Kotonoha Katsura, and though they attend the same school, they are not in the same class and he really wants to know who she is. In an attempt to make her notice him, Makoto enlists the aid of a close friend of his: Sekai Saionji. She helps him, despite the fact that she actually is in love with him.
What happens? The three are bound in a love triangle of life-changing proportions that can go a little bit too far.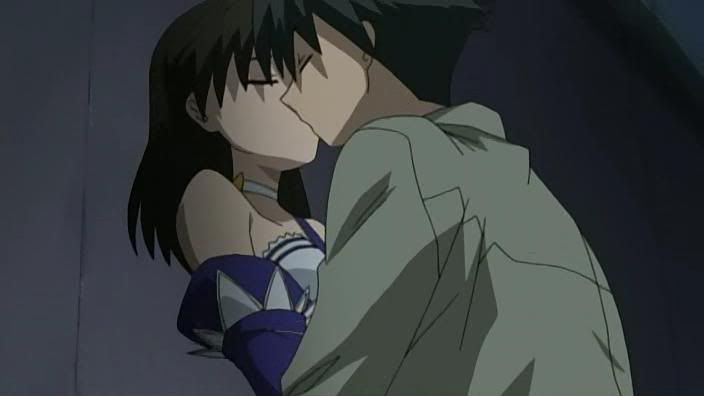 Artwork:
I like the artwork. It's detailed and the stile of drawing is different. I liked the fact that the emotions of each character can be very well represented in this anime. It's amazing.
Music:
The OP song has a lot of energy and matches theme of the anime. I like it!
Link: https://www.youtube.com/watch?v=zFzNk6esygE
The ending song... It's my favorite. Its so beautiful!
Link: https://www.youtube.com/watch?v=MjhkUAtPXqA
My thoughts on this story:
Well, as I said, I loved it.
I thought at first that this was a typical high school romance, but it wasn't.
I agree when I say that this series is not for the fain of heart.
I found myself hating and loving so many times this characters as the emotional journey is like a spiral that creates twists and plots that made this story interesting.
It's worth it. As I said, it plays with your emotions and you don't know what's going to happen at the end until it really happens.
The characters are well developed and are complex because when you deal with love and emotions being a teenager (adolescence is already a tough period without love involved), things can become complicated due to the fact that we don't know how to deal with certain things the best way possible.
Fun fact about the ending given to this series:
The original ending had a negative response from the public, so, the producers decided to make an alternative one.
I think that the original ending was cool and I didn't like the alternative one because I love weird stuff and it was perfect for me.
I don't like to spoil anything, that's why I don't tell much details about what happens in the story.
I would watch it again, definitely!
Trailer:
So, one again, thank you so much for your attention!