Anime News - Tokyo Ghoul (OVA + Stage Play + Third Season)
Hello everyone!
I decided to post something about the recent news on Tokyo Ghoul.
So, as you probably know, this anime has two seasons and will have a third one (in anime version), that will be released (probably) this year during summer.
There's no official date yet.
1st: Tokyo Ghoul, 2nd: Tokyo Ghoul
√¯A and the 3rd Tokyo Ghoul:Re.
And due to his HUGE explosive success, the anime production will launch an OVA and they will also do a stage play in Tokyo and Kyoto and I think they have even more things planed!
Let's talk about the OVA, then: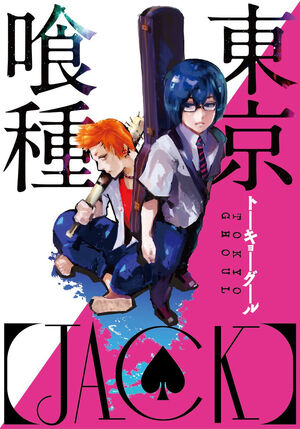 It's called
Tokyo Ghoul: Jack
and the story is about an
incident in Tokyo's 13th Ward that involves a Ghoul (human-devouring person). So, t
he rebellious
high school
boy Taishi Fura
seeks the truth behind what happened to his friend and starts
pursuing the Ghoul named Lantern with the young ace investigator Kishō Arima. The story line is about how the investigator Arima and the 7th Ward investigator Taishi Fura first met.
I'll let you here the trailer of the OVA:
Don't read this if you haven't watch or read the first two seasons - contains spoilers of the third season.
The third season Tokyo Ghoul: Re
The manga was already released and the story is about Kaneki Ken that is now amnesiac and lives under the identity of Haise Sasaki and he's

the leader of a special unit of investigators at the Commission of Counter Ghoul (CCG) called Quinx Squad.
Kaneki was submitted to a lot of surgeries
allowing him (and other people that did the same as him) to obtain the special abilities of ghouls in order to fight them, but still be able to live as normal humans.
I hope you enjoyed this and thank you for your attention!
XO,
Di.